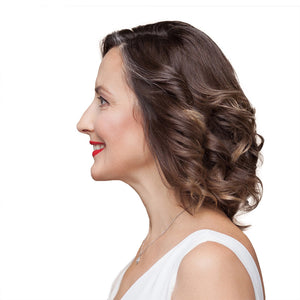 The New Generation in Women's Wigs! Full Lace Wigs with adjustable size straps fit 20"-23" circumference — heat-resistant (260°-300° F). Dream Synthetic Fiber - Looks & feels like Human Hair. Use your fingers for any style!

Stock
Hair: Dream Fiber Synthetic Hair, 24 colors in Stock!
Density: Medium
Size: M (20"-23" circumference)
Hair Length: 6"
Custom Made Specifications: Please email support@nobocorp.com or call 1-800-732-4359 for more info.