Get Your Hair Back Now!
Forget about expensive and overpriced "Hair Clubs" and Salons. We are the world-leading Hair Replacement Company by mail order! Order from the comfort of your own home.
Why is Hair Important?
Hair is more than just about "looks"!
The many functions of our hair include protection, regulation of body temperature, and facilitation of evaporation of perspiration/sweat. While humanity has developed clothing and other means of keeping warm, the hair found on the head serves mainly as a source of heat insulation and cooling (when sweat evaporates from soaked hair) as well as shielding you from ultra-violet radiation exposure. Essentially, your body hair protects you from everyday exposures; ranging from germs to the sun!
Your journey starts here!
We can help you remember what it feels like to have the wind blow through your hair. Our refundable $20 Fitting Kit is the perfect way to get started. It includes everything you need to get informed and order your hair system tailored to you!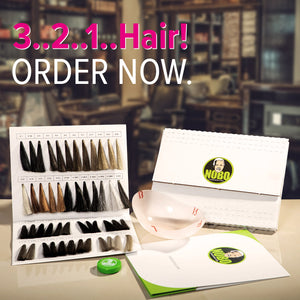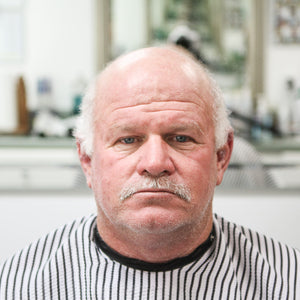 Problems with hair loss?
We have hair on our heads for a reason. We lose approximately 25% of our body heat through the scalp. The hairs on our head also provide protection from minor injuries as well as from harmful UV rays. Not to mention, our perception of someone makes them look older with balding and thinning hair.
Hair loss is normal for all men and happens progressively with age. For some, the loss is barely noticeable. For others, it is very obvious and can be more severe. It also happens at a younger age causing distress.
Sadly, to date, there is no known or proven "cure" or remedy.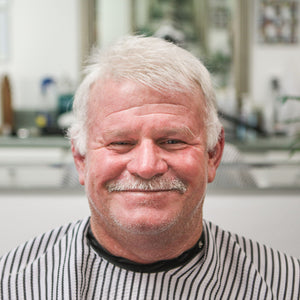 You've come to the right place.
NOBO Corporation has 50+ years of experience, with over 28,000 customers in 98 countries all over the world!
Don't get sucked into the contracts and "clubs" and stuck with a monthly fee. Taking care of your own hair system is a breeze! NOBO Corp. has a ready-to-ship stock of over 12,000 hair systems in 48 men's colors and 28 women's colors, all different sizes, Human and Synthetic hair, ready for you!
If a stock system does not fit your needs 100%, we will custom-make it for you in our own factory! No middle-men. All of our hair systems are handmade, hand-knotted – one knot at a time.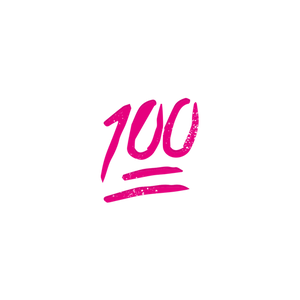 Best Quality
NOBO Corp. guarantees your order will be delivered 100% the way you want it to be.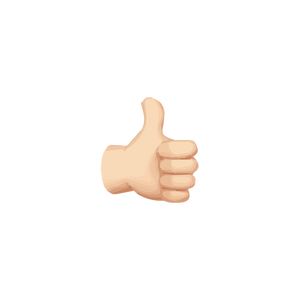 Do-It-Yourself
Unlike other companies, we teach you how to care for and maintain your systems yourself.
30 DAY MONEY BACK
NOBO Corp. delivers each and every Hair System with a 30-Day, 100% Satisfaction, Money-Back Guarantee.
How we are different?
Here, we recognize what makes us different from other companies, and we fully embrace it. NOBO Corp. is not about memberships or secrets. There's no hidden fee's, monthly fee's - no extra fee's period! You can order what you want, whenever you want. In fact, we show you all of our systems, all of our products, and provide you FREE "how-to" videos. That's right, FREE. Another reason we are worldly known - we have over 12,000 hair systems in stock, ready to ship out the same day! Our customer service representatives are prepared with experience and knowledge to assist you with questions or concerns. We are proud to be in the hair replacement industry for 50+ years now with growing success. Our money-back guarantee was created to show you just how confident we are in our products. Our hair is of the highest quality with the best pricing. Did you know we are also family run and operated? At NOBO Corp., we are hands-on and ready to make you feel good again.
Testimonials
I recently received my two hair systems. These two cuts are absolutely the best I have ever had by mail order and maybe even the best when including salon cuts. I have been wearing different hair systems since about 1995, so I am an "experienced" wearer. I have been a NOBO customer for a long time using both mail order and salon cuts. Thanks for the good job to you and the stylist, I'm very pleased with the styling and cuts.

James Davis
I have been your customer for some time. I am very pleased! I believe in your product and what your company represents. Many people are still paying to much for inferior products. You continue to change lives everyday like mine.

Paul Gabriel