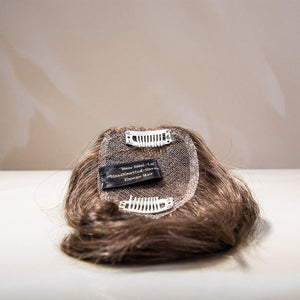 Alternative Solution for women with thinning hair - It's not a wig! Mini-LU is single-hair knotted. For women with thin/no hair on top with built-in clips.
In Stock: S (4" x 2.5"), M (4" x 4"), L (6" x 6")
-Human Hair
-Dream Synthetic Fiber / Heat-resistant. Looks and feels like Human Hair!
Custom Made: Please email support@nobocorp.com or call 1-800-732-4359 for more info.